Binders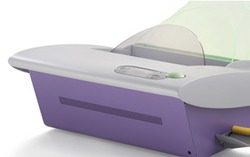 The Fastback® Model 20
Highlights
Graphical User Interface


Strip, perfect, and hard-cover binding

3.5 times faster than punch and bind

Binds 10 to 350 sheets in 13-20 seconds

Works with the Foilfast

®

and PowisPrinter

®

Fastback

®

Bindings are fully recyclable and contain 30% recycled and/or post consumer waste content earning an FSC  (Forest Stewardship Council) certification
Fast and virtually maintenance free, the Model 20 is ideal for any print shop, copy center, professional bindery, government agency, or office that wants a full-featured binding solution at a fraction of the cost of traditional methods. This machine is versatile and can create simple reports, perfect-bound paperback books, or 350-sheet hard cover books.
User Manual          Video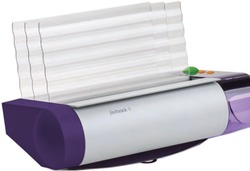 The Fastback® Model 9
Highlights
Small footprint 

Affordable yet powerful

Binds 10 to 250 sheets in 40 seconds
The Fastback® 9 is an excellent choice for binding whether you are a small company looking for a low-cost method or a large corporation that wants to brand your work, Fastback® 9 can bind a variety of documents, from tape-bound reports, to hard cover books, Image Strip presentations.
User Manual          Video
Specialty Equipment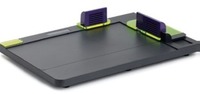 The Fastback® Hardcover Guide
Highlights
Professional Results - produce in-house results that match commercially manufactured books in both quality and durability.

Ease of Use - be up, running, and in production immediately.

No Set-Up - make one book or a thousand. Since there is never any setup, so there is never any waste.

Saves Money - produce only what you need - never any overstock.
The FastBack® HardCover Guide by Powis Parker helps make sure your books come together in a straight, square bind.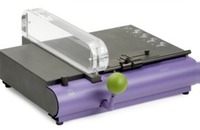 The Fastback® Cover Scoring Machine
Highlights
Transparent die guide lets you see where each score goes

Patented Centering Guide eliminates any guesswork from the process

No make-ready is required

Interchangeable dies let you choose between single and double score

Ergonomic design helps avoid work-related injuries
The Scoring Machine is designed to be easy to operate, even on the largest job. Just put your bound book between the Book Thickness Rings and adjust the width to match. The transparent die holder allows you to see exactly where each score is being made, which helps avoid mistakes. And, it has a low resistance lever plus a soft grip handle to help avoid strains and repetitive stress injuries.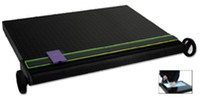 The Fastback® Image Wrapper
With the Image Wrapper you can make custom hard covers, quickly and easily, one at a time, in any environment. The Image Wrapper™ is compatible with virtually any paper or cloth cover material.
We've done the complicated part of book assembly for you, so all you have to do is add your printed cover.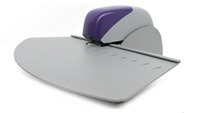 The Fastback® Stitcher
Highlights
Book Thickness: 3-30 sheets, plus endleaves

Adjustable Impact Setting

Precise Stitch Alignment

Safety shield automatically shuts off power
Ensure a superior bind with the The Fastback® Stitcher. It is capable of stapling up to 30 sheets of paper along the binding edge, so that no pages will ever fall out of your books. Markings on the patented document table make sure you place your staples in the right places. The Fastback® Stitcher is perfect for making photobooks, and is designed to be used as part of the Fastback® Studio Photobook System. It can also be used with thermal hard cover cases.